Maritime Client Case Study: Managers Transformation Drives Teams Performance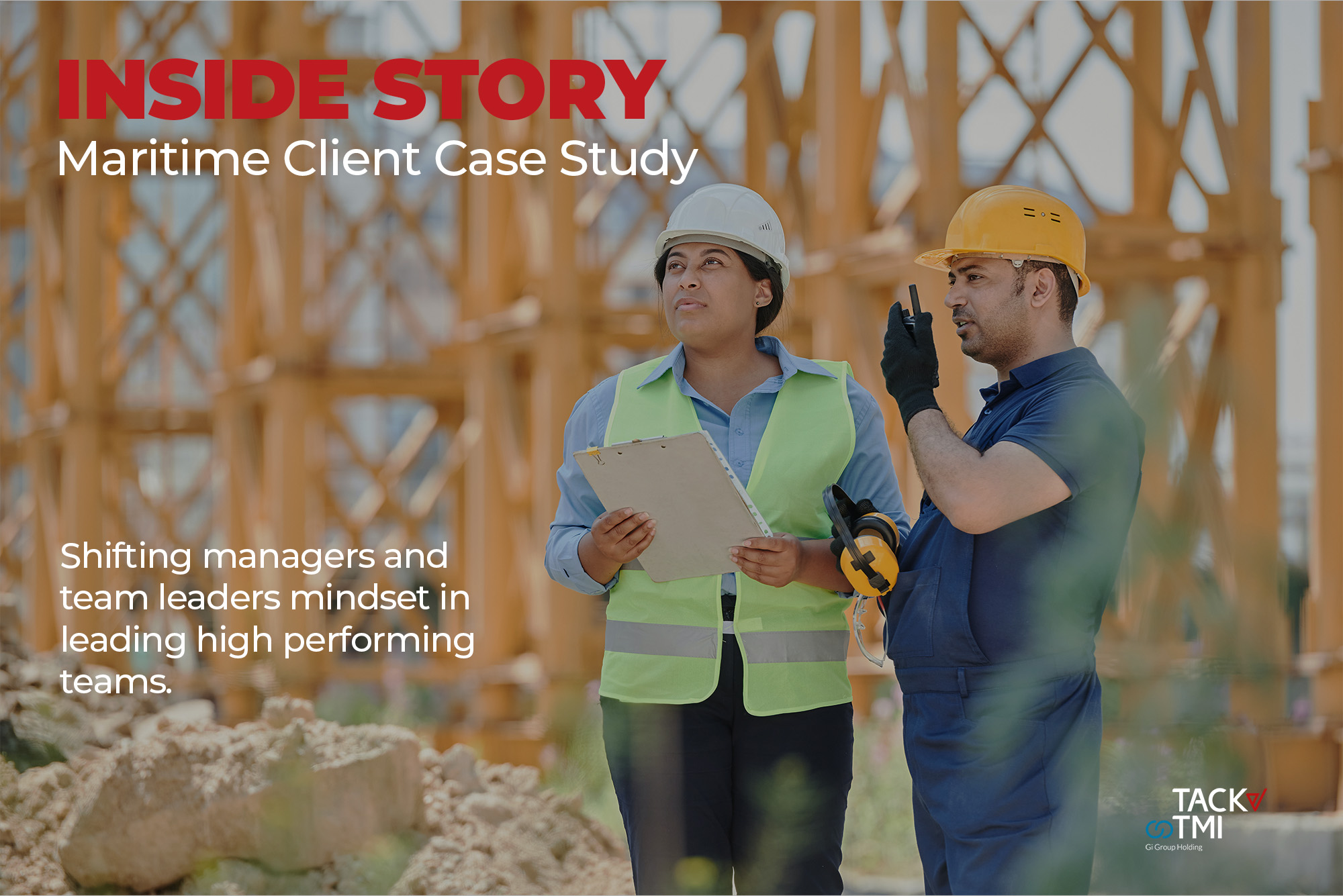 SCENARIO
The client is one of the leading maritime companies offering classification, verification and third-party certification. Their goal was to provide their recently promoted managers with the necessary resources and abilities to effectively lead their teams.
Tack TMI designed a Leadership Development Journey for these managers which brought about an increase in self-awareness, shifted their mindset to take responsibility and ownership in leading their teams and empowered them with a toolkit and coaching support.
BACKGROUND
The client recognises that teams who work with a silo mentality cause a negative ripple effect on: –
waste and duplication of effort
breakdown in communication
halting innovation and creativity due to a lack of willingness to share ideas and/or collaborate
As such, it has had an unfavourable impact on the business's bottom line. With this realisation, the client made a strategic decision in equipping their managers with the knowledge necessary to reverse the situation and take it to the next level.
KEY INFORMATION
Some of the key challenges that this Leadership Development Journey was designed to overcome:
communication barriers caused by forceful and strongly opinionated personalities working with introverts who lacked self-confidence
departments and teams working in silo, not collaborating to optimise results
a point on getting managers to self-aware of their potential as leaders in leading the team
SOLUTION
Tack TMI developed a personalised training solution  consisted of pre- and post-workshop assessments, learning modules and the Tack TMI Making Learning Stick process, activities simulating workplace scenarios, team problem solving activities and executive (one-on-one) coaching.
This hybrid solution was rolled out over a period of sixteen (16) weeks and was successfully completed by 20 managers.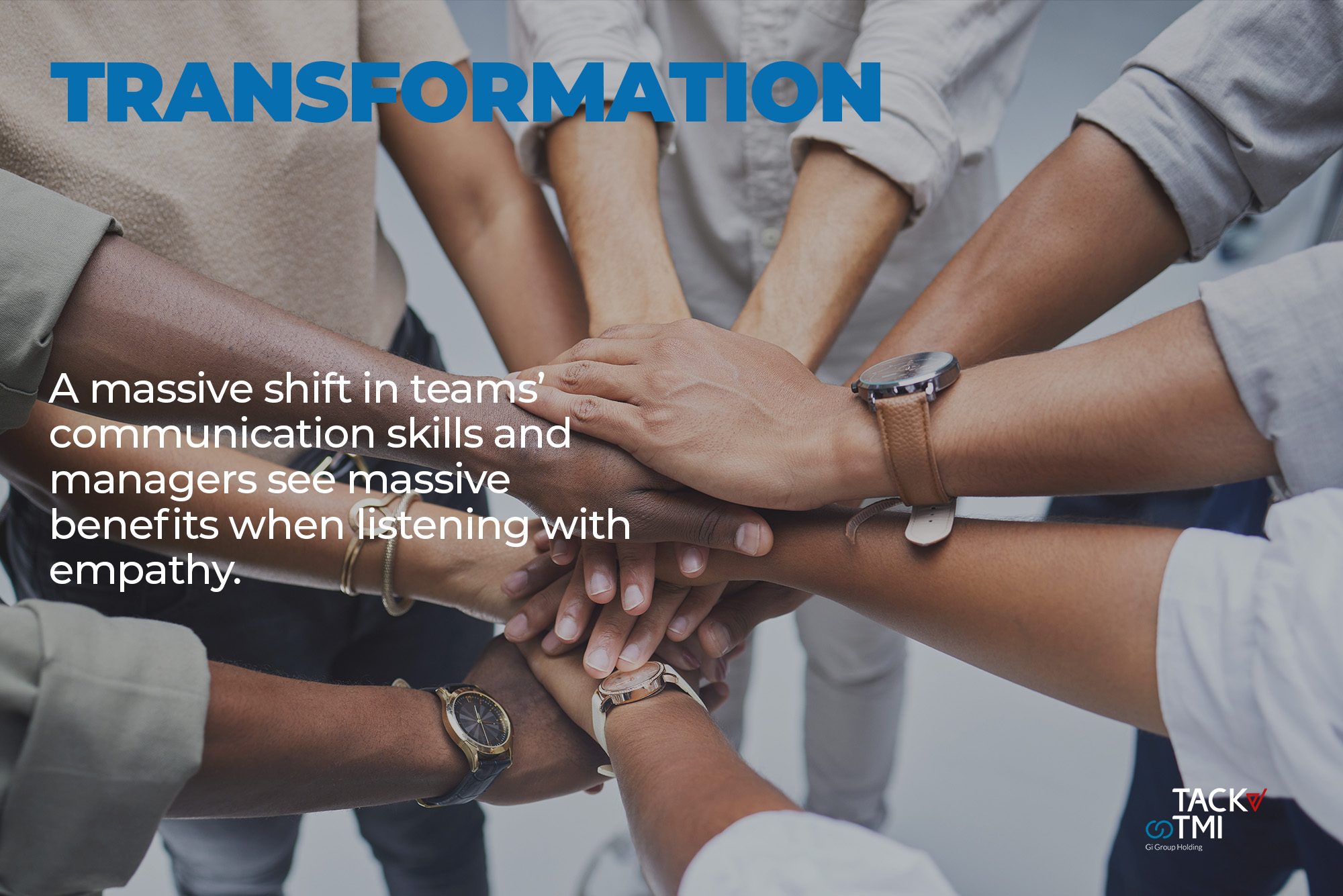 RESOLUTION
The client observed significant and visible behaviour change in 90% of the participants at the end of Tack TMI's personalised training programme. Feedback gathered from the team members being led by these managers indicated that they now feel listened to and appreciated. The leaders now listen with empathy to their staff and are able to offer options and solutions for problems.
It was an exceptional result post training with 90% of the participants rating a change in their own behaviour and the effectiveness of their communication skills when applying what they have learned from the programme.
As a result of this, the managers listen with empathy to their staff and are able to offer opinions and solutions for problems. This in return, the staff showed great appreciation of their team leaders.
OPEN PROGRAMME:
The Secret Recipe To Building High Performing Teams
Tack TMI will be running this one-day programme on June 15, 2023. This training programme will teach you how to build productive and high-performing teams, which is a power useful skill to have.
Note: This is a HRD Corp claimable training programme.