Communicating and Influencing Suite
Communicating & Influencing Suite
Most companies now have a multi-generational workforce – how can you communicate with and influence your team when they comprise various generations?
How do you navigate the emotional landscape in a work environment where office politics and sensitivities are the norm?
What can you do when faced with resistance to change, especially if your business needs to change?
If these are the questions that are bugging you, you might want to delve deeper into our Communicating and Influencing Suite of programmes:
Using behavioural styles for greater personal and team effectiveness
Influencing without authority
Helping people through difficult emotions
Resistance to Change.
BEHAVIOURAL STYLES VIRTUAL CLASSROOM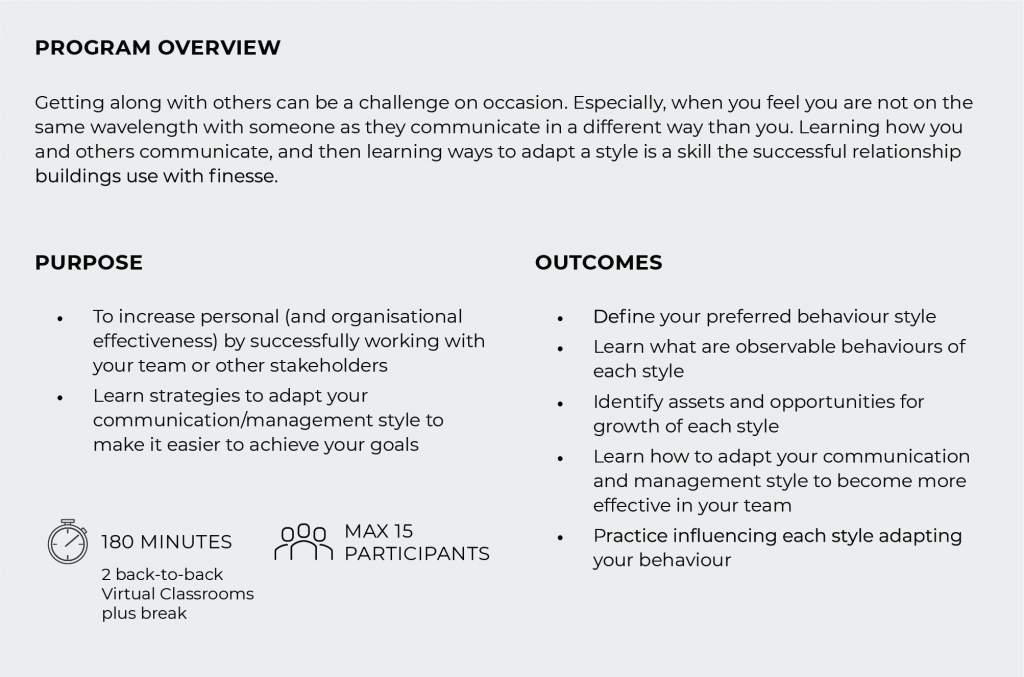 INFLUENCING WITHOUT AUTHORITY VIRTUAL CLASSROOM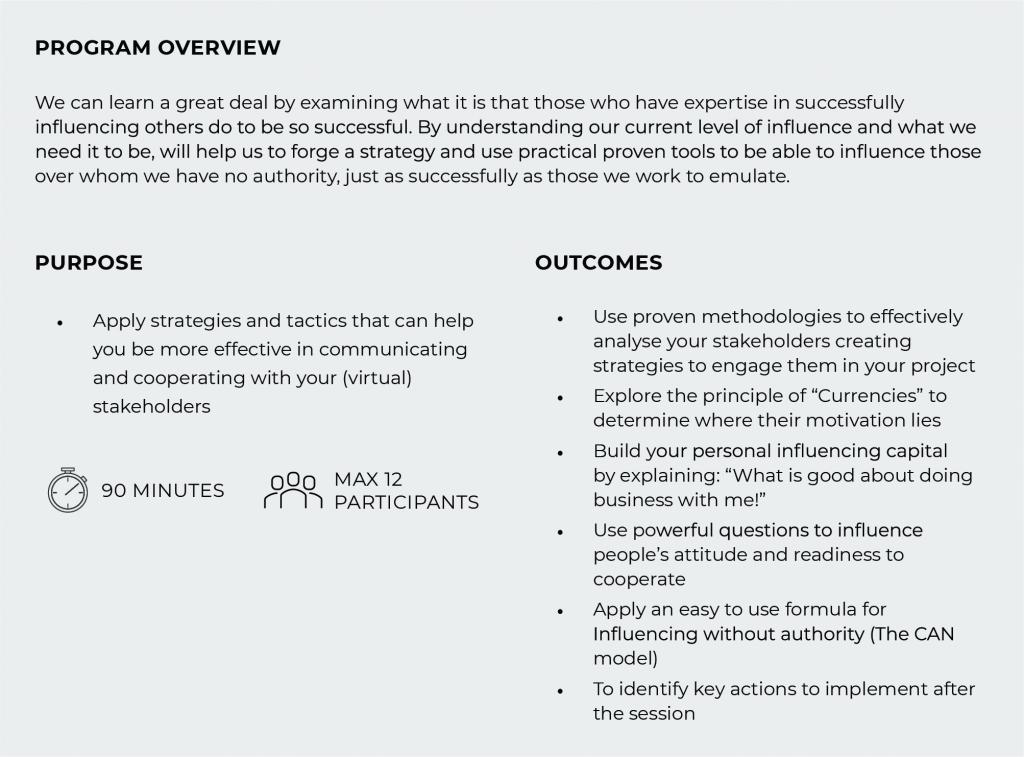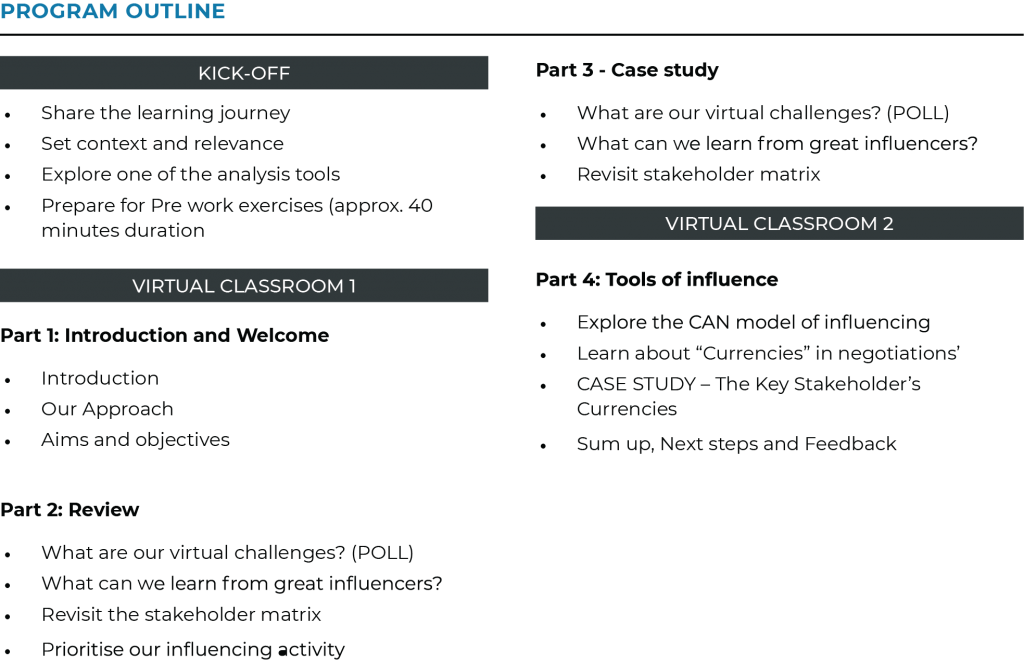 HELPING PEOPLE THROUGH DIFFICULT EMOTIONS VIRTUAL CLASSROOM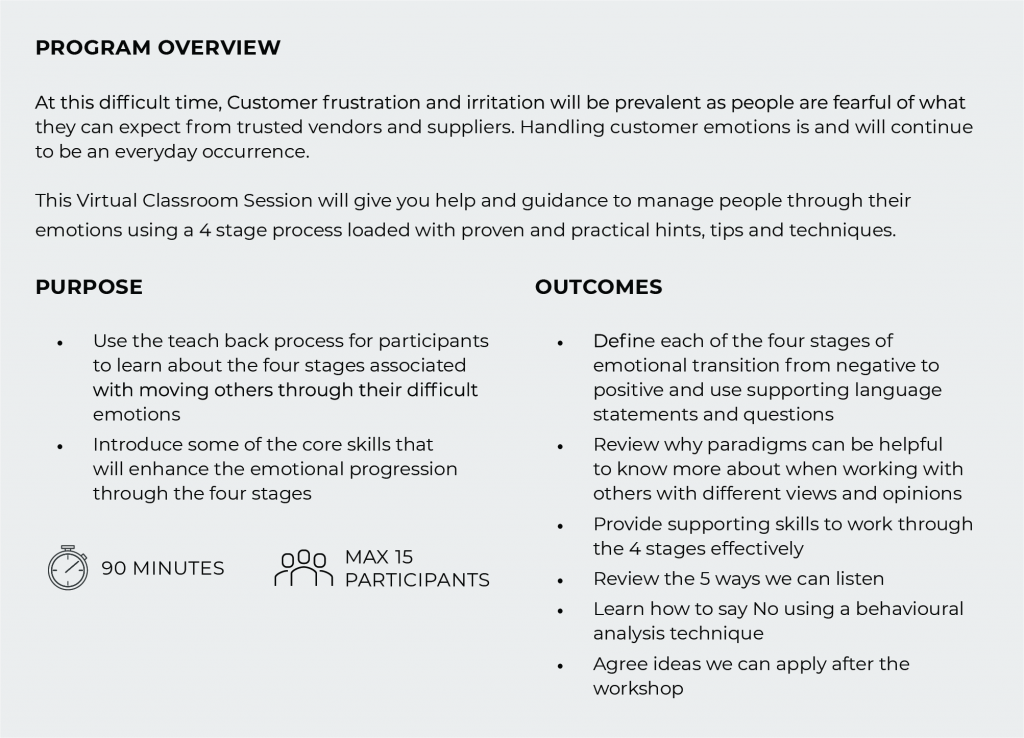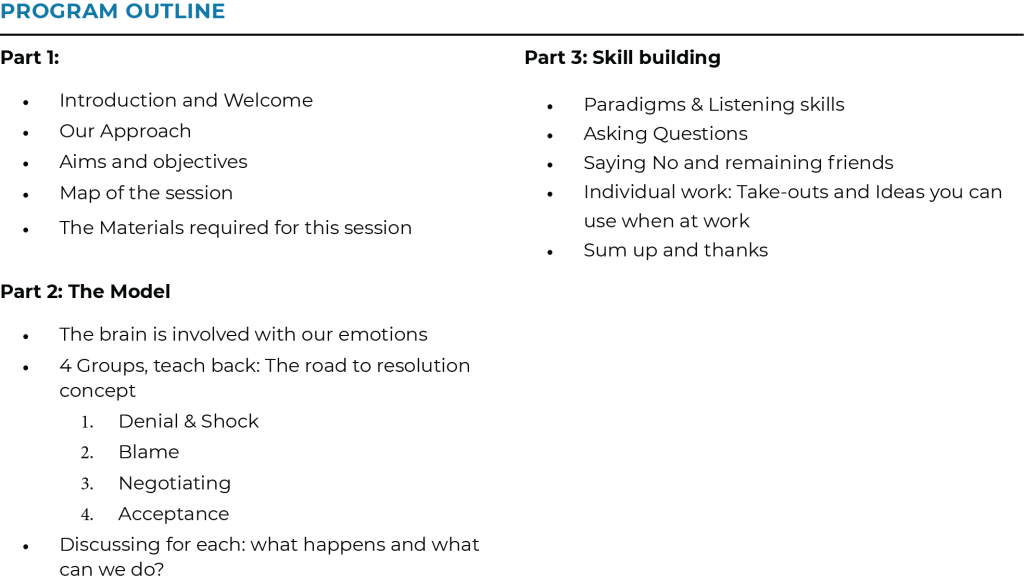 RESISTANCE TO CHANGE VIRTUAL CLASSROOM