Complaints handling – an untapped opportunity to build customer loyalty
By George Aveling, CEO of TACK TMI Malaysia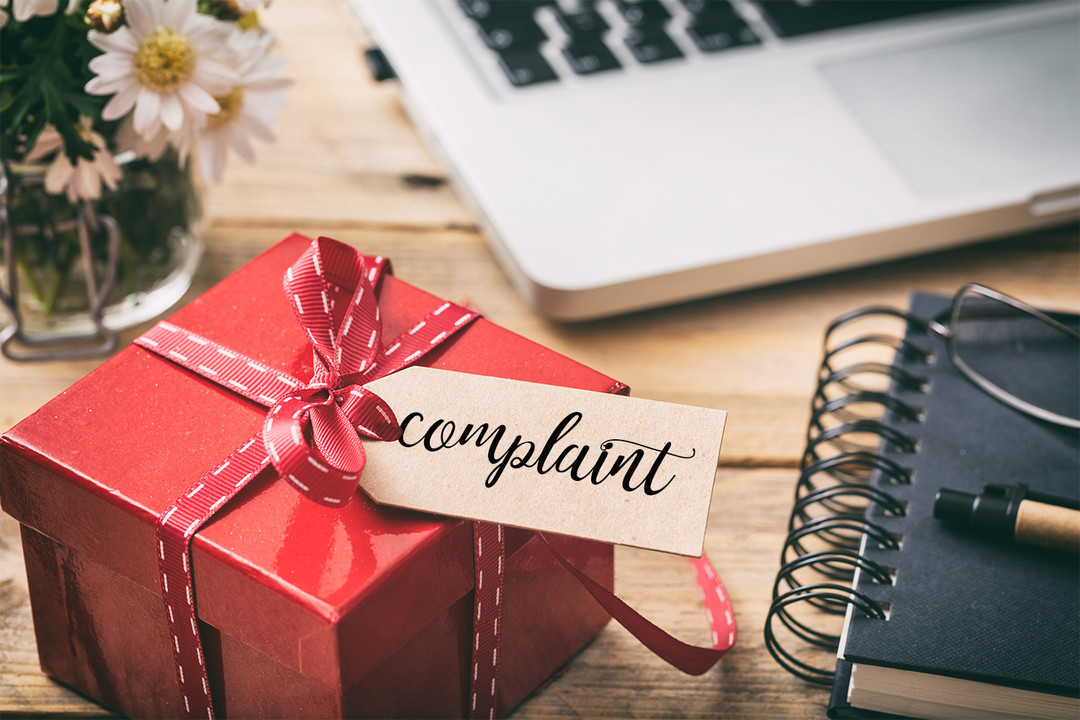 Did you know that your organisation can delight your customers through the way that it deals with their complaints?
Research quoted in the excellent book, The Power of Moments, by Chip and Dan Heath, indicates that key moments of opportunity to delight customers are created when they complain.
This is an untapped opportunity for most organisations: the way that companies deal with complaints is an under-recognised service differentiator and loyalty builder.
I was unhappy with a product that I purchased from an electronics shop. I returned it, saying that the product had not delivered on its performance promise.
The response that I got from the owner who happened to be dealing with me was textbook- terrible. He was not interested in my issue. He was defensive. In fact, his negative, defensive attitude escalated my displeasure.
I never went back to this shop again. The owner did not know that his 3 minutes of lack of empathy cost him years of business with me.
Let's re-wind that situation. Had the owner treated my complaint as a gift of feedback, and if he had the mindset of working with me to resolve the issue, he would have been financially better off in the years after that.
The key is to effective complaints handling is to welcome complaints as gifts of feedback. And, with that thinking, the aim is to move the relationship from adversary to partnering with the unhappy customer to come to a solution.
My wife contacted Apple by webchat some time ago. There was a minor issue that we wanted Apple to deal with. The response was amazing. This is the immediate response that my wife received. It is textbook-brilliant. Notice the connecting statements, and emotion-laden words that Norma, the Apple customer service staff uses:
Thanks for reaching out to us. My name is Norma and I will be your iTunes Store Advisor. Apple values your time, so let's get the task at hand. I understand that your husband is using an Australian iTunes Store account and he isn't able to redeem the iTunes Gift Certificate that you purchased for him. We realize that this maybe an unpleasant situation for you. I'll be glad to work with you and help you the best way I can to resolve your issue. As per your request, I am pleased to inform you that I've been able to process a full refund for the purchase. Within ten business days, 10.99 USD should be posted to the payment method used to make the purchase. Should there be anything else at all I might be able to help regarding your iTunes account, let me know. I'll be happy to help. I hope you have a good day.
Apple gets full marks for the way that it dealt with this issue. My wife was not treated as someone trying to rip-off the system. The Apple customer service representative was not in "full defence mode", as was the case of the electronics shop owner.
And guess how many people I have told this positive Apple story to? Lots.
Creating a customer complaints mindset shift
A key first step to tapping into the power of complaints as loyalty-builders is to create a "complaint is a gift" mindset in your organisation. This concept was first coined by my colleague, Janelle Barlow, and TMI founder, Claus Moller, made famous in the book, A Complaint is a Gift.
You can listen to get a deeper dive into how to turn complaints into gifts by listening to my radio interview on BFM.
The interview addresses such issues as:
The impact of companies not dealing effectively with customer complaints.
More information on the A Complaint is a Gift concept
How to surprise complaining customers using just two words, "thank you".
How to shift from being an adversary to being a partner with the complaining customer
How do we deal with people who are super rude!
I hope that you enjoy the interview!
Until next time!