Leading Virtual Team Suite
Leading Virtual Team Suite (LVTS)
Leaders and managers are always expected to effectively carry out their roles regardless of any environment. Yet the skills required to lead in a virtual environment are not always intuitive.
Here's our suite of Leading Virtual Teams programmes that will put in good stead:
Leading in Uncertain Times
Engaging virtual teams
Creating productive virtual teams
Effective virtual meetings
Leading virtual teams
Coaching skills – two modules.
LEADING IN UNCERTAIN TIMES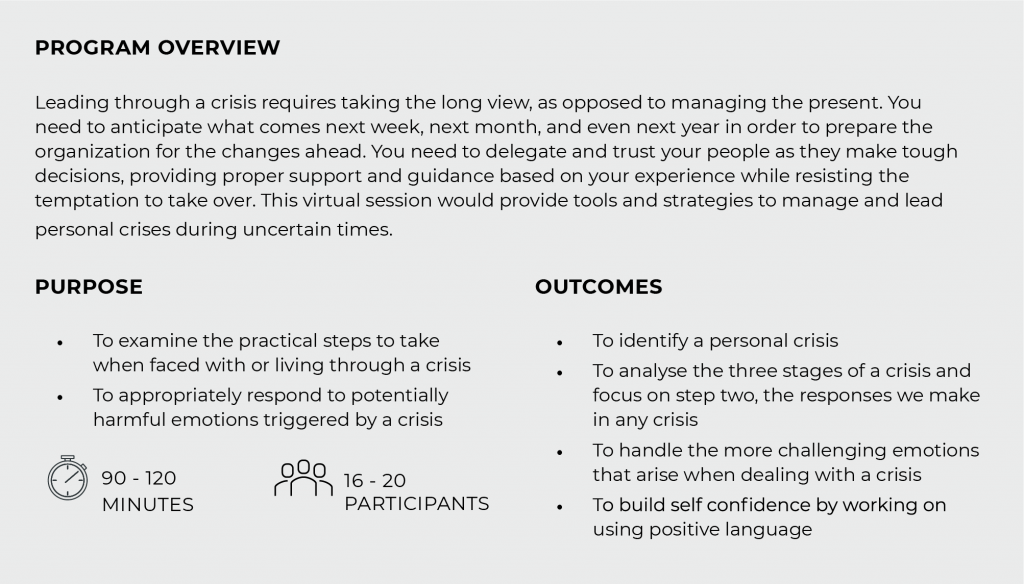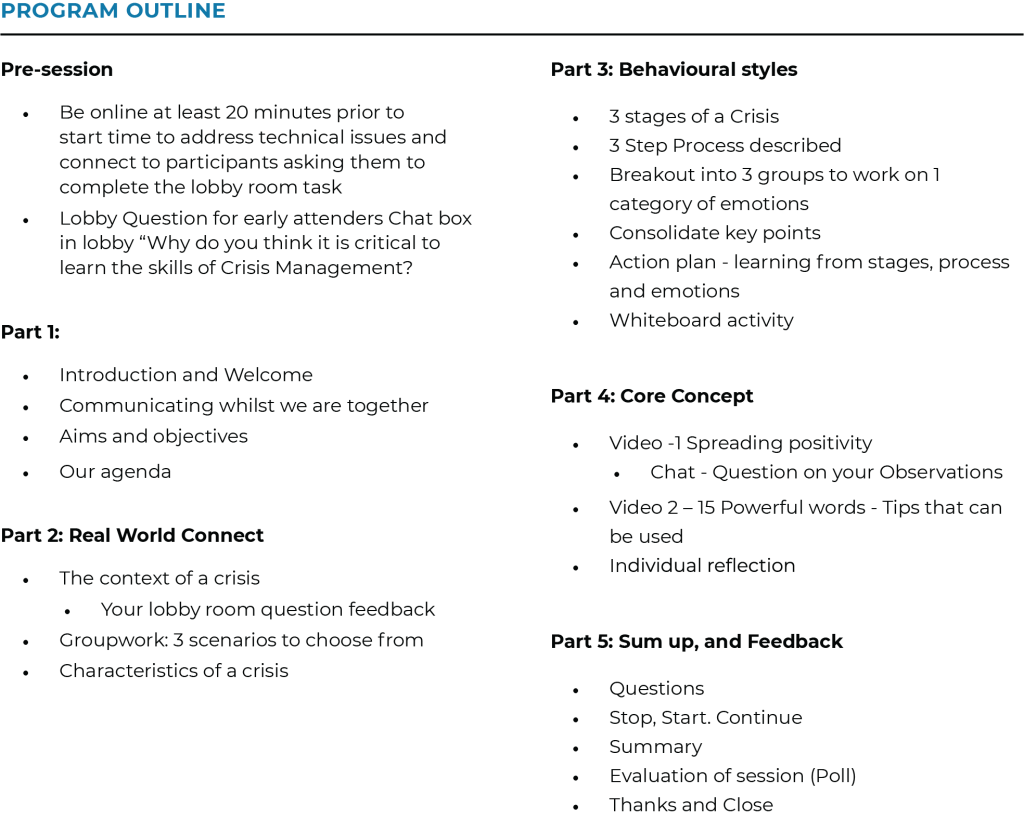 COACHING SKILLS (MODULE 1 OF2)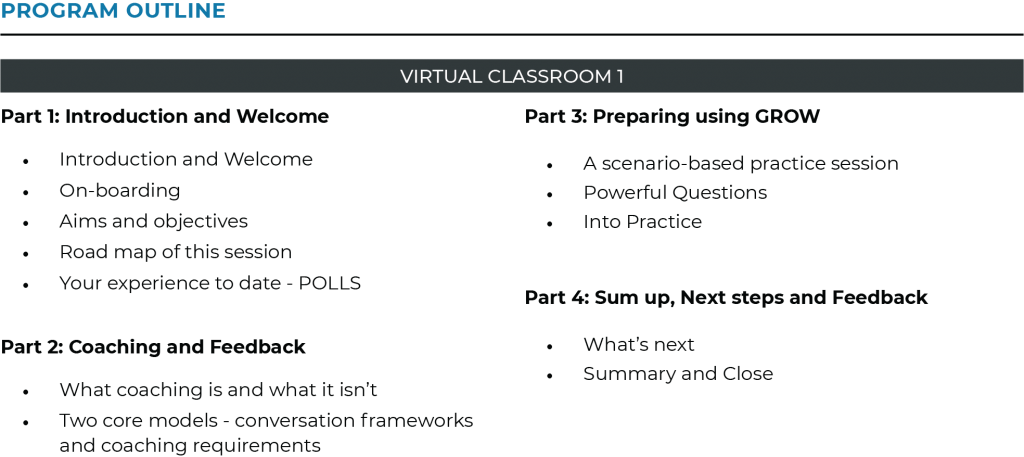 COACHING SKILLS (MODULE 2 OF2)