Virtual Presentation Suite
Visual Presentation Suite
Now more than ever, knowing how to present or facilitate a meeting virtually is a very important skill.
Whether you're doing a virtual internal presentation, a sales presentation or facilitating a meeting, you would need the skills to engage an audience, hold their attention and deliver convincing, impactful content.
Find out more about Virtual Presentations and Facilitation Suite of Programmes, which comprise:
Effective Virtual Meetings
Powerful Virtual Presentation Skills
Effective Virtual Collaboration
The Art of Virtual Facilitation
Virtual Presentation Skills for Trainers and Subject Matter Experts
Winning Virtual Sales Presentations.
EFFECTIVE VIRTUAL MEETINGS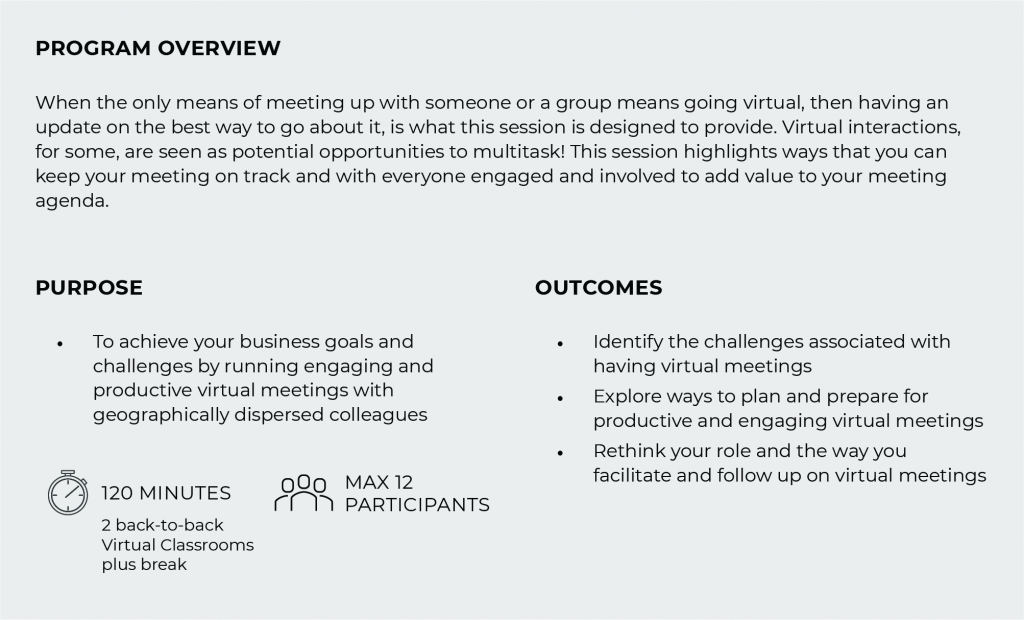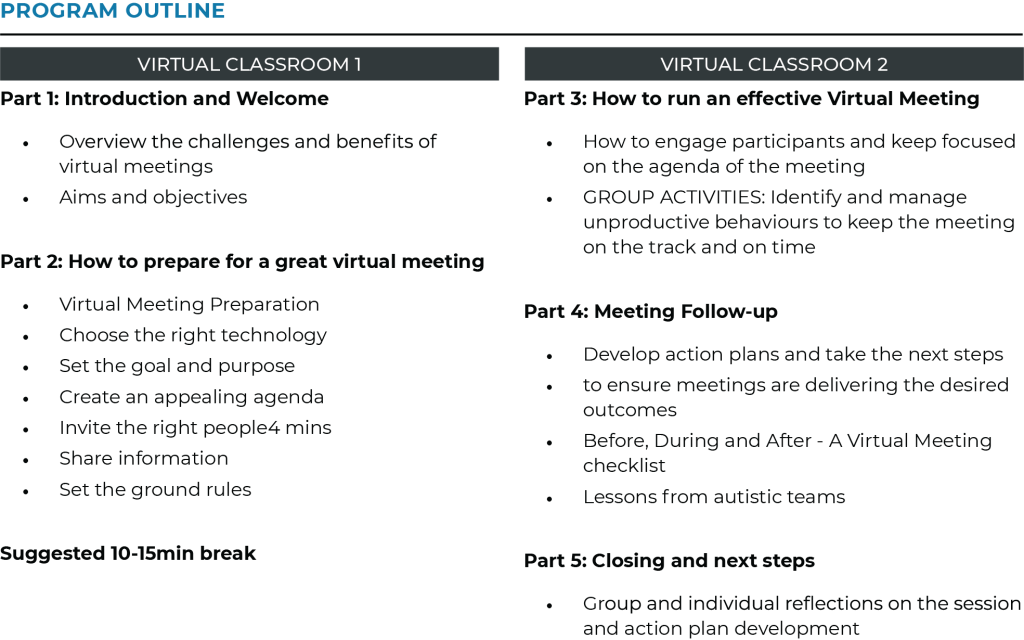 VIRTUAL PRESENTATION SKILLS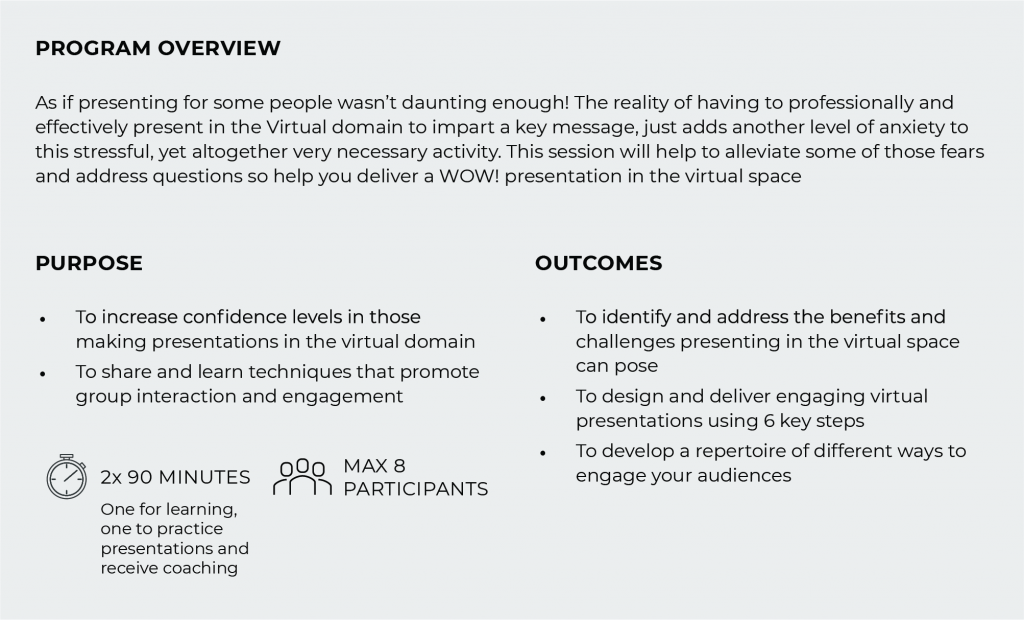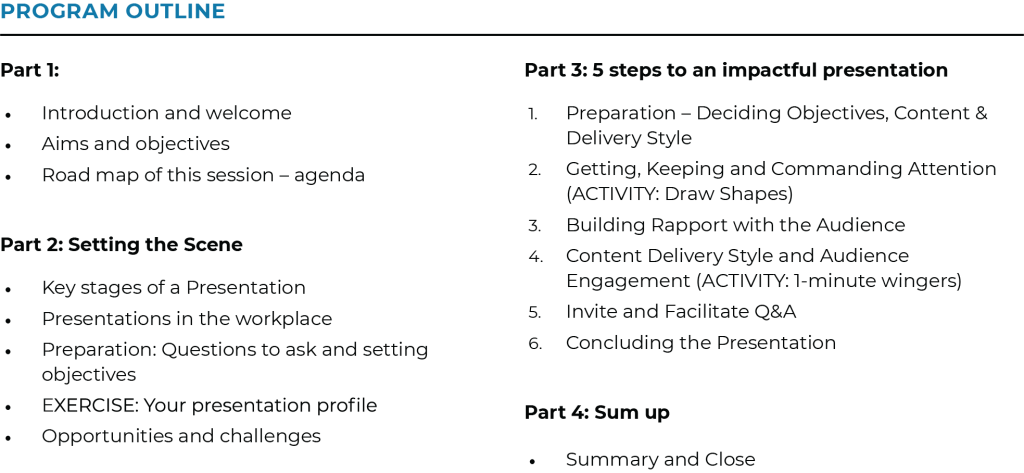 EFFECTIVE VIRTUAL COLLABORATION